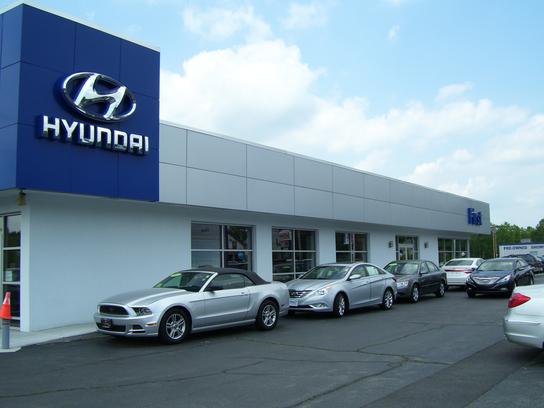 Quality and Savings
When you're searching for quality and standout savings in your next vehicle purchase in the Providence, RI area, you have your pick of different choices. At First Hyundai, you get those choices, thanks to our large collection of used cars that are available in our showroom. These vehicles not only give you savings in terms of cost when purchasing, but also many other benefits and advantages that make going the used car route an option everyone should consider.
When you go with a used car, you're going to be able to pick from more variety in our showroom. That's because we have many different choices from certified pre-owned Hyundai vehicles, to used Hyundai vehicles, and used cars of many different brands that are here in our showroom serving Providence. So, what do you get with each one and why should you go with a used car? We're going to break it down for you.
Certified Pre-Owned Hyundai
If you're looking for a vehicle that is a recent model year, with low mileage, and is like new, getting a certified pre-owned Hyundai is the choice for you. These vehicles have to undergo and pass a certain set of criteria to earn the certified designation, and that's for your benefit so you know they are the top of the line used vehicles we have here in our showroom.
Certified pre-owned Hyundai vehicles provide you with plenty of perks, too. After passing a 150-point inspection to ensure it's up to the certified standard, drivers receive the remainder of the 10-year/100,000-mile powertrain limited warranty. Given that these vehicles can't go over a certain mileage to be called certified, that means many more miles for you. You're also getting features like 24/7 roadside assistance, which provides a variety of services such as emergency towing, battery jumpstarts, flat tire changing, out-of-fuel assistance, and even trip interruption reimbursement if you're 150 miles away from home and a covered mechanical breakdown happens.
These reasons, and getting behind the wheel of a recent model Hyundai and enjoying all its style, technology, and more while saving are just some of the reasons drivers in Providence should consider a certified pre-owned vehicle.
Used Cars in Providence
Of course, many used cars that don't have the certified label on them provide you with a standout vehicle experience and savings, too. Here in our showroom at First Hyundai, we have many different used cars, ranging from used Hyundai vehicles, to used cars, trucks, SUVs and crossovers of a variety of other types of rides. With these you can find something that has low miles, and recent technology though recent model year vehicles, or you can find a highly-dependable vehicle that might have added years and miles on them but with proper maintenance, still is able to go the distance for you. All that, and standout savings with the help of our finance team who can lay out all the options, and a used car certainly makes plenty of sense.
If you want to learn more, we'd be happy to help you here at First Hyundai, serving Providence. Be sure to contact us online or stop in and see us today and we can set up a time to go over all the different options you have for used cars with us and find your next ride soon!